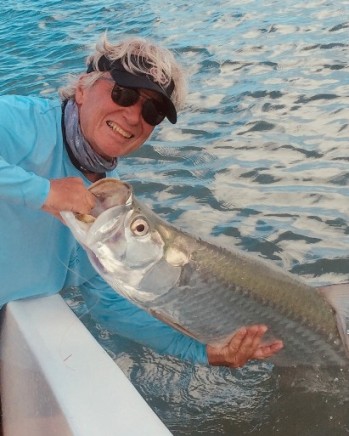 While April through June is considered prime time for tarpon, they are available all year around Keys bridges.
With so little happening in the way of fishing action this month, and if you don't mind spending a few bucks and putting in a little travel time, you might want to consider hopping a flight to the Florida Keys. You don't need a lot of time and there are reasonable airline rates into Miami or Fort Lauderdale, both of which are within an easy drive of the Keys. I prefer Lauderdale and if you take an early morning flight, you can be having lunch or casting a line in Islamorada by noon. Go with a buddy or two and you can split the cost of a room and a car rental to make it even more affordable.
The real attraction here, especially for surf casters but also for anyone that can handle their tackle reasonably well, are the numerous shore fishing opportunities available. Working the banks adjacent to the many bridges connecting the middle keys on night tides is almost certain to put you into some tarpon and snook action. Hooking a tarpon is one thing – landing them another – but getting a few jumps out of the silver king is still a thrill.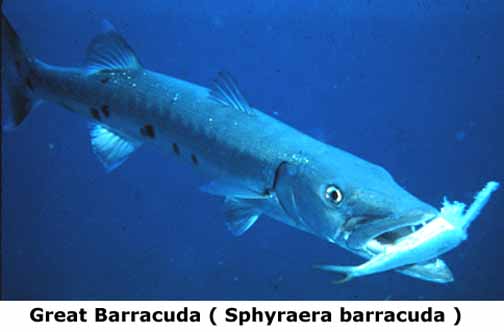 During the day, jacks are a real possibility and can be taken on topwaters and bucktails. Permit are always a possibility in the channels and around the bridges (I've landed them to 30 pounds from the banks – the biggest under a midday sun.), and don't overlook targeting barracuda. They are a blast and run like bonefish when hooked on the flats. Speaking of bonefish, they are also an option on some of the flats accessible to shore anglers between Islamorada and Marathon. It will take a little more effort to connect with the Grey Ghost of the flats, but it is a realistic option.
You don't need to tote a lot of tackle either. A light action 6-1/2 footer for the flats and a 7-1/2 or 8-foot medium action spinning rod for night work around the bridges will do it. Two-piece or travel rods are the way to go when traveling by air. Matching reels spooled with 10-pound braid on the smaller outfit, and 20 or 30-pound braid on the heavier outfit round out your gear. At the terminal end, pack some of your favorite striper bucktails from ½ to 1-1/2 ounces, 4,5, and 6-inch Tsunami swim shads, a few 1-1/2 and 2-ounce poppers, a couple of 5 to 6-inch swimming plugs and assorted soft plastics. If you want to play on the flats, some 3/16 and quarter-ounce wobble jigs and a 'cuda tube or two can be purchased at any tackle shop in the Keys. All can fit in a small tackle bag. Also, bring along a pair of wading boots or sneakers for the flats. Wading boots can be purchased Worldwide Tackle (Bass Pro) in Islamorada – a must visit – if you need them.
You will need a non-resident saltwater license which goes for $17 for a three-day and $30 for a seven-day. Getting it is simple. When you arrive, call 888-Fish-Florida (347-4356) and they will give you a license number over the phone. Keep that number in your wallet and you're good to go. If you call a couple of weeks prior to your trip, you will receive your license in the mail before you leave.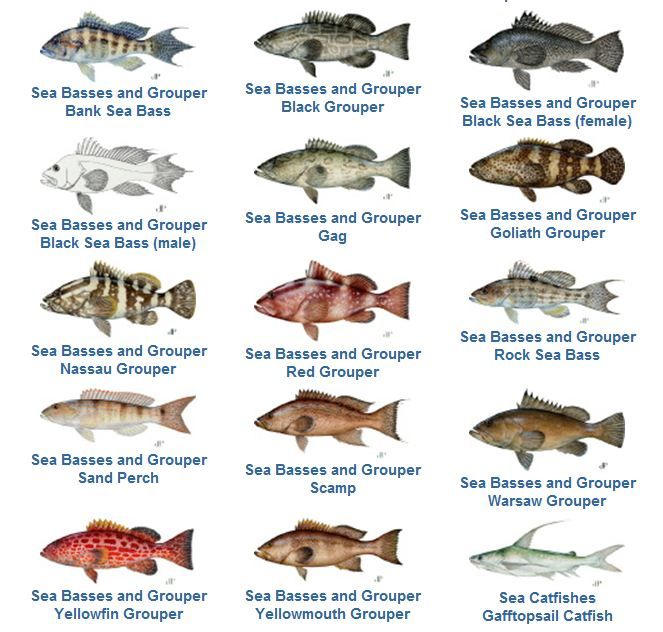 If you have some extra money to spend and are looking to get into a boat, there are scores of good guides and captains who can put you into sailfish, king mackerel, mahi, snappers, and grouper to name a few. You can also do the backcountry and flats where you might encounter tarpon, snook, bonefish, permit, redfish or sea trout. While most of your effort can be on the shorelines, a half day trip or two is a nice way to broaden the experience.
One of the nicest things about the Keys for anglers from the Northeast is that if you are tight on time, four days and three nights is enough to get you hooked on this fishing, and going back for more. A couple of days off at the end of the week and you can string four days into the weekend and be back to work Monday. It's a great way to shorten winter and add a new fishing experience to your repertoire.
ISLAMORADA 
Capt. Easy Charters
Capt. Bruce Anderson
305-360-2120
Capt. Rick Stanczyk
Bud & Mary's Marina
305-747-6903
KEY WEST
Flying Fish Charters
Capt. Jamie Connell
305-304-7667
Capt. Ron
Capt. Ron Onorato
516-835-4910