Traditionally, performing artists in the Florida Keys share their musical talent in island-style venues that range from outdoor amphitheater lawns to historic halls and waterfront clubs. But since coronavirus precautions currently prohibit large concert gatherings, like the Florida Keys Music Events listed below, performance stages now include virtual and streaming versions to maintain the health and well-being of audiences and musicians — events that listeners both in the Keys and elsewhere can safely enjoy.
South Florida Symphony's mission is to bring vibrancy and innovation to communities through orchestral concerts and transformative educational programs. Its 2021 season continues to keep the music playing with free all-virtual music events. Three all-new Masterworks concerts remain — Feb. 27, March 20 and April 24 — performed live and recorded to be presented digitally, providing audiences with a "front row seat" and a unique up-close view of the musicians and their instruments. Audiences can delight in the sounds of Bach, Beethoven, Mozart, Tchaikovsky and more. Visit southfloridasymphony.org.
The Studios of Key West has re-created the live concert experience by developing "live" virtual performances to stream online via the concert platform Mandolin. Its "Old Town, New Folk" series delivers upfront performances by songwriters such as Susan Werner (Feb. 5), Key West's one and only Ben Harrison (Feb. 14), Zoe Lewis (Feb 20), Darrell Scott (March 1) and Lindsay Lou (March 25). Learn more and purchase tickets at tskw.org/events/concerts/.
Virtual concertgoers can purchase tickets in advance and sign up for a free Mandolin account to view the shows, which are filmed live from The Studios' stage and streamed directly to the viewer's computer or TV. Visit tskw.org/how-to-use-mandolin/.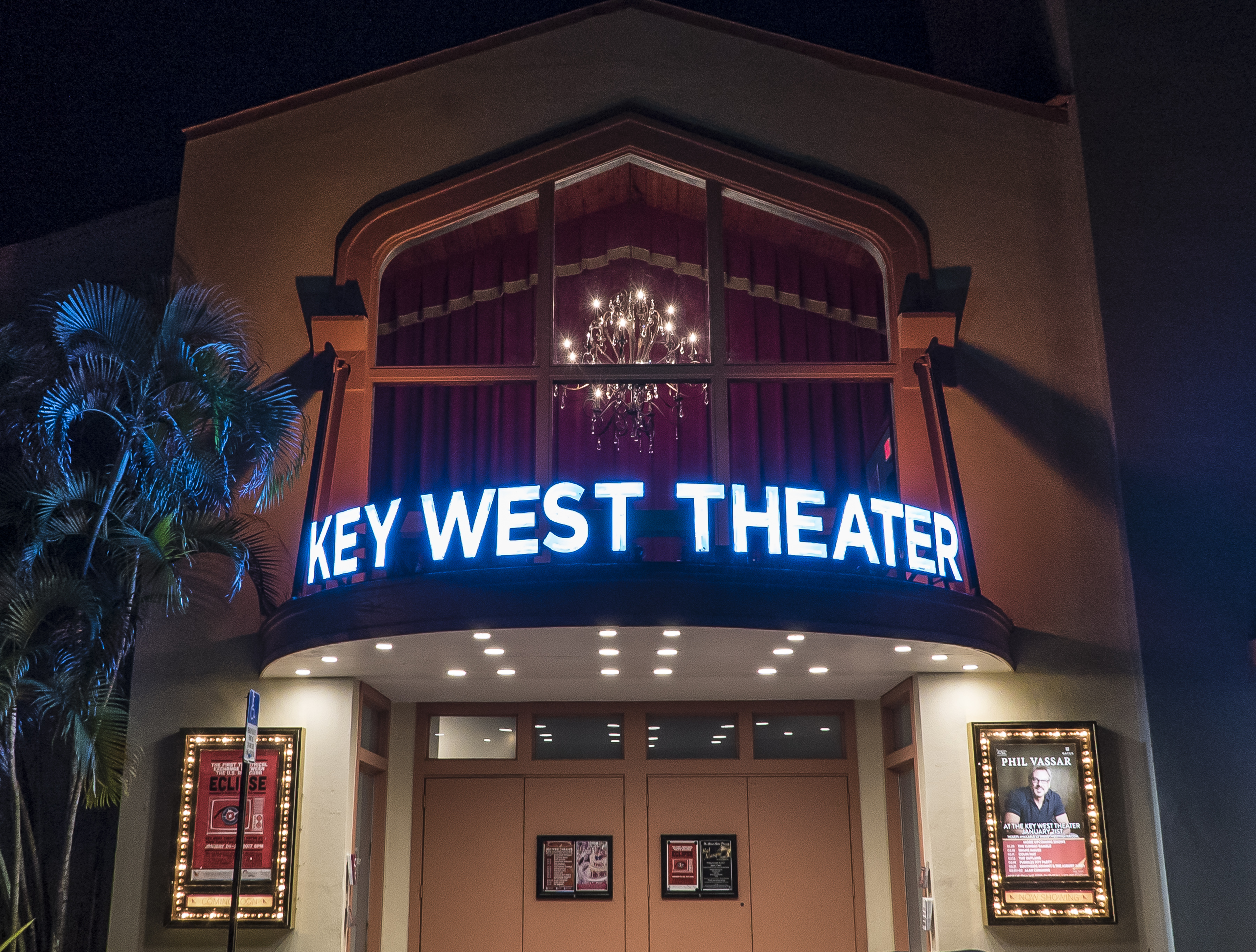 Key West Theater, located at 512 Eaton St., continues its live shows with a smaller in-house format and socially distanced attendees. Upcoming musical shows include "Departure: The Journey Tribute Band" (Feb. 18); a screening of Sinatra's "That's Life" concert (March 5); "Get the Led Out" tribute to Led Zeppelin (March 16-17) and "Symmetry: the Music of Jackson Browne, Glenn Frey & James Taylor" (March 25-26. In addition, comedy shows are planned with Paula Poundstone (Feb. 21), T.J. Miller (March 21) and Kevin Nealon (April 10). Visit thekeywesttheater.com.
In the Lower Keys, The Perry Hotel Key West, located at 7001 Shrimp Road on Stock Island, showcases a new event space with more than 10,000 square feet that includes an event lawn with a raised stage, a second waterfront pool and a rum distillery. An intimate outdoor concert series, "Live from the Lawn," highlights a range of local and national artists with limited ticket availability to ensure social distancing, guests' safety and enjoyment. Tickets are $20 for an 8-by-10-foot space to accommodate up to four seated guests. Upcoming live performances include Mary Gauthier (Feb. 26) and the Marshall Morlock Band (March 12). Visit perrykeywest.com/hotel-events.
Moving up the Keys, select outdoor eateries and watering holes continue to host free-admission, small-scale live music offerings, although many music events are posted to social media channels to allow for timely updates. Worthwhile stops are the sandy beach at KiKi's Sandbar Waterfront Bar & Grille on Little Torch Key, and Marathon's waterfront Dockside Boot Key Harbor, a premier music venue known among locals for its Dockside Sunday Jam and Tuesday Country Jam sessions.
Locally owned and operated Florida Keys Brewing Co., located in the Arts & Cultural District of Islamorada, schedules intimate music shows held in the cheerily lit eclectic beer garden behind the tasting room. The outdoor pet-friendly venue features a food truck most evenings — with offerings including a locals' favorite "Taco Tuesday" tradition — and on weekends. Keys musicians and regularly scheduled guests such as South Florida's bluegrass/Americana duo, the Coppertones, grace the open-air stage. Visit floridakeysbrewingco.com/local-scene/events/.
In line with a Keyswide mask mandate and coronavirus guidelines for residents and visitors, showgoers are required to wear facial coverings inside all venues when entering, exiting and moving around venues. Seated patrons, especially when eating or drinking, may remove facial coverings. In the city of Key West, masks also are required to be worn outdoors.
Source: Watch Florida Keys Music Events Live or Stream from Home | Florida Keys Newsroom