Islamorada — the sports fishing capital of the world — is more than just a destination for the best fishing. From seafood smorgasbords at every local restaurant to peaceful time spent swaying in hammocks, Islamorada is a quaint getaway that's perfect for any weekend.
Islamorada, often viewed as the less exciting version of Key West, is actually the opposite.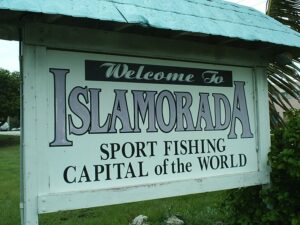 For leisure lovers and vacationers who want to enjoy the tropical life without traffic jams and outrageous paid parking (yes, $30 a night for self-parking is a thing) — the island of Islamorada is a prime destination.
A treasure that's en route to Key West, Islamorada is an underrated island that stands out with its laid back vibes, small-town feel and locals who don't mind sharing their secret fishing spots.
Only have a weekend to getaway? Islamorada, also known as the Village of Islands, is south of Key Largo and less than a two-hour drive from Miami. Rise and shine early, and head out to the 20-mile slice of heaven known as Islamorada.