Behind the history of Key West Curry Mansion one of the most enduring and charming historic inns. IT IS THE VERY DEFINITION OF THE AMERICAN DREAM: a penniless immigrant boy, inspired by tales of wealth and wonder, sets off to seek his fortune on American soil, where, after much hard work, he becomes a self-made millionaire, lives in a mansion that looks like a wedding cake and eventually dies as the richest man in the state.
Written out chronologically, the life of William Curry is almost too cinematic, too cliché, to be believable. It is a bootstrap-powered tale of guile and capitalist triumph over circumstance. Born a Bahamian on Sept. 11, 1821, Curry grew up hearing stories of the immense fortunes a man could make in nearby Key West. He traveled to the southernmost island as a hungry 15-year-old in the hopes of making a better life for himself.
The Key West of Curry's youth bore little resemblance to the bustling tourist mecca that it is today. The island's economy was ruled largely by the wrecking industry; thanks to its prime location at the mouth of the Florida Straits, Key West (and its easy-to-miss reefs) became a hot spot for shipwrecked merchant ships, whose precious cargo could be salvaged by watchful citizens for immense profit, meaning that by the time Curry arrived in Key West in 1836, the island was the richest, per capita, of any city in America.
Curry first found work as an office boy, and in exchange for one dollar a week plus room and board, began to work his way up in the business world, rising to clerk of the U.S. quartermaster, then later to be named partner in a firm he would eventually take over completely in 1861. He had a keen eye for business, and over the course of his career amassed an unprecedented fortune through a mix of local mercantile interests, wrecking, shipbuilding and national stock and bond investments.
Together with his wife, Euphemia, Curry raised eight children, three of whom went on to assume the mantle of their father's business under the renamed
William Curry's Sons banner. At the time of his death on Jan. 24, 1896, Curry's estate was estimated to be worth $1.5 million, making him both the richest man in Florida and the state's first self-made millionaire.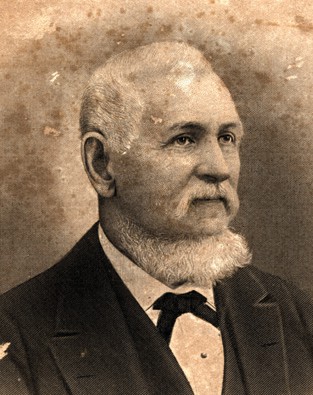 During his reign as Key West's resident Daddy Warbucks, Curry and his family amassed a fair amount of enviable real estate, but none so grand as the Curry Mansion, an impressive abode of wood and brick that still rests majestically atop its lot on Caroline Street like a sugar-dusted gingerbread house. Originally finished in 1869, the home was almost completely demolished in 1905 — only the original stone hearth and a bricked chimney remain — and rebuilt in the Georgian revival style at the direction of Curry's son, Milton, by then a partner in his father's business. With its decorative carved wooden interiors, sprawling three-floor square footage, and distinctive widow's walk, the mansion has since its completion drawn the envious eyes of all those fortunate to stand in its immense shadow.
After Curry's death, ownership of the mansion passed from Curry's immediate family to a series of cousins and private owners, until it eventually passed into the hands of Dr. Brooks Talton. Talton began lengthy refurbishments of the property, opening it up to tour groups as part of the Old Island Days celebration even as he used the mansion as his private home until 1971, after which the building fell empty. Over the course of the next four years, the 22 rooms of the Curry Mansion remained unoccupied, and the property fell into disrepair.
By 1975, while on an evening stroll, yachting couple Edith and Al Amsterdam laid eyes on the Curry Mansion and were dazzled by the glittering of its crystal chandeliers, just visible inside the building's darkened windows. Edith, who could not help but notice the "For Sale" sign hung outside its gate, was smitten.
That much of Milton Curry's rebuild had relied on Dade County pine, a once abundant, highly resinous hardwood from which most of South Florida's remaining historic homes and buildings are built, saved the home from having fallen to complete ruin during its inactive years. Nevertheless, by the time the Amsterdams had laid eyes on the building's fairytale façade, it was clear the property would require extensive renovations, the eventual high cost of which inspired the Amsterdam family to pivot from their original plans for the home: Instead of using the building as a personal residence, mused Amsterdam's son, why not revamp the mansion into a stately bed and breakfast?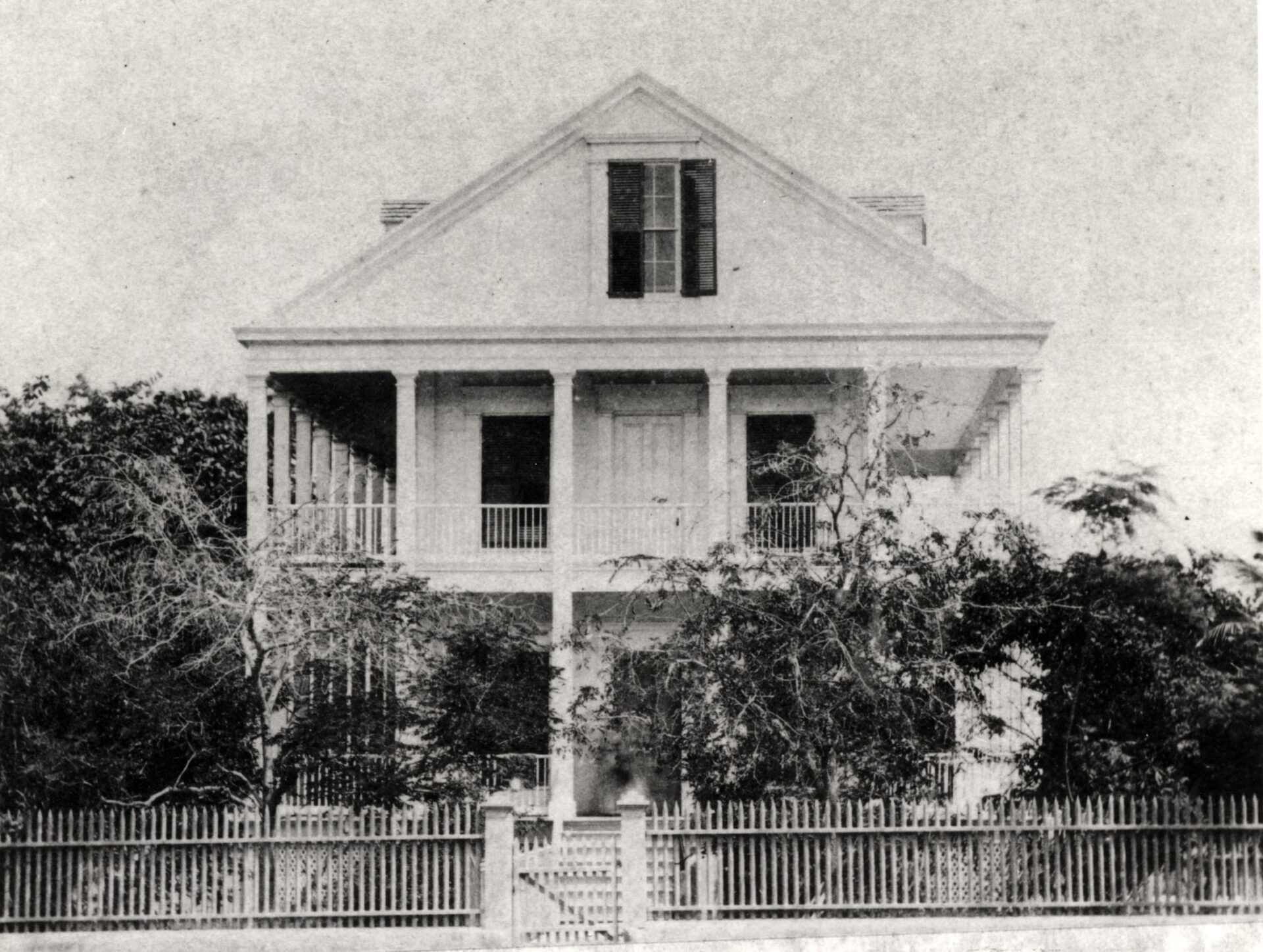 Together, Edith and her husband embarked upon a new adventure: transforming the once stately private residence into a business. The couple were able to restore much of the home's priceless interior finishes, including lavishly decorative bird's eye maple woodwork. Amsterdam's Curry Mansion, as it later become known, is today one of Key West's most enduring and charming historic inns.
Thanks to its mythical provenance and dedication to old world-style hospitality (staff are reportedly the most courteous in town, while daily happy hours are always accompanied by live music) it remains one of the most awarded and often-booked properties in Key West, a particular favorite among history buffs and key lime pie aficionados (legend has it the daughter-in-law of William Curry was the first to whip up the now ubiquitous tart treat in the mansion's historic stone kitchen.)
Though her stewardship of the property ended in February of 2016 when, at 91, she passed away, Edith Amsterdam's reign as the mansion's proprietress and caretaker has become as legendary as that of Curry's himself.
"Coming to the property and walking into the mansion is like walking back in history," says employee Sheila Sands, who has been fortunate to work at the Curry Mansion since a fateful run-in with Edith Amsterdam many years ago.
"I first met Edith Amsterdam in the mid-'80s at the Key West Woman's Club," says Sheila, explaining that years of cajoling finally resulted in her being posted to the mansion as an office administrator, an umbrella title that includes tasks as diverse as check writing, special event planning and holiday decoration coordination. It's a job she is thankful for today.
"Spending quality time at the mansion with Edith has to be one of the best gigs ever, and a personal high point for me," says Sheila, who says the draw of the mansion lies in both its physical and emotional heritage.
"Architecturally, it's simply one of the most important and beautiful structures on the island," she explains. "Historically, it tells the tale of William Curry, the Bahamian culture of the loyalists in the post-American Revolution period and his almost unbelievable success story in 19th century Key West."
Along with her unwavering dedication to maintaining the physical aspects of the mansion, Amsterdam made a point throughout her time at the mansion to use the building as way of giving back to the community. Each February, the doors of the historic home are opened to the public, the building's façade transformed into a stupendous display of Valentine's Day glamour in order to host local family services nonprofit Wesley House's annual fundraiser. Though she will no longer be present to greet attendees in her traditionally colorful, hat-centric formal ware, this year's Wesley House fundraiser patrons, and all future guests of the mansion's 28 beautiful guest rooms, will benefit from the immense care and joy that the former grand doyenne of the Curry Mansion made her life's work. The same chandeliers that, 42 years ago, caught Amsterdam's eye through the dirtied windows of the abandoned mansion, remain as twinkly as ever, and the mansion's most recent patroness is now remembered as legendary as the man who arrived in Key West as a Bahamian teenage pauper and who died a millionaire, their two names inextricably linked in Key West history. ¦
The Amsterdam's Curry Mansion Inn 511 Caroline St. 305- 294- 5349 or 800- 253- 3466 www.currymansion.com
Source: Tales from CURRY MANSION | Key West Florida Weekly | Key West News