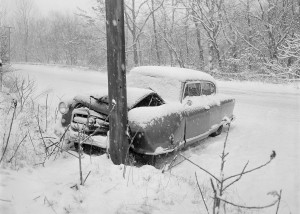 Sand or Snow? Where do you want your toes?
Are you tired of:
High Heating Fuel Costs
Driving to Work, Even on Snow Days
Losing Pay When You Stay Home on Snow Days
Waiting for the Snow Plow
Cost of Winter Wear
Shoveling Your Walk
Getting Your Tongue Stuck to That Flag Pole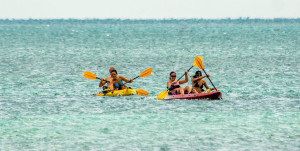 In the Florida Keys you could spend some of that money to:
Go Diving on the Reefs
Take In a Sunset Sail
Weekend Trips to Key West
Buy a New Bathing Suit For the Beach
Charter a Fishing Boat
Are you ready to ditch the Frozen North and begin to enjoy your Winters in the tropical Florida Keys. Here are a few Florida Keys Job Listings to check out.
MORADA WAY ARTS & CULTURAL DISTRICT Jobs
WE'RE HIRING: CEO
POSITION DESCRIPTION
DATE: February 20, 2015
Summary
Reporting to the Board of Directors, the Chief Executive Officer has the overall responsibility for achieving the Morada Way Arts & Culture District (MWACD) Mission for realizing the MWACD long-range Vision in accordance with the organizations Core Values, Team Structure and a Dynamic Fiduciary/Strategic Planning Process. Click here for more information.
Islamorada, Village of Islands, FL Jobs
Public Works Department
Public Works Director
This position reports to the Village Manager and works closely with other Village departments. The Public Works Director supervises approximately twelve (12) roadway maintenance crew members and personnel assigned to building and Village property maintenance. Click here for more information.
Mariners Hospital Jobs
Registered Nurse, Surgery, FT, 6:30A-3:00P-Full-time
Tavernier
Requisition ID:58623
Job Posting:Dec 14, 2015 Click here for more information.
Monroe County Jobs
EMERGENCY MANAGEMENT SENIOR PLANNER 1,
Qualifications
Bachelors degree required. Major in Emergency Management, Public Administration, Business Administration, Management or other related acceptable field. An acceptable combination of education and/or experience may substitute for education. 5 to 7 years minimum of prior related work experience in the field of Emergency Management, Emergency Preparedness, Federal Emergency Management Agency or other related field. Salary $49,262.45 – $76,356.79 / 40 H.P.W. Click here for more information.