Will Benson, a fishing guide in the Florida Keys, says illegal fishing guides are hurting the local industry.
Illegal fishing guides in the Florida Keys continue to undermine locals who earn a living by offering charters, says boat captain Doug Kilpatrick.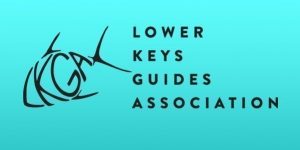 Kilpatrick, president of the Lower Keys Guides Association, told county officials last week the problem could be addressed by putting up signs at boat ramps and marinas to inform people it's illegal to operate a fishing charter without a county occupational license.
"We're even willing to pay for it," he said. "We would like the potential client that hires an illegal guide to be penalized as well," Kilpatrick said, comparing the problem to that of contractor fraud.
"We'll let you know which boat ramps and marinas they're operating out of," he said.
Many out-of-town guides come down to work at what some locals call "fishing lodges."
"This season we're going to be having a 70-some-foot yacht anchored permanently in the Marquesas transporting clients to and from Key West," said Will Benson, a Keys fishing guide.
"That operation does not have an occupational license with the county or city," Benson said. "They're not using local guides, they're bringing out-of-town guides. I see this as the beginning of a major problem. You're going to have hotel rooms on boats because there's a lack of regulatory mechanisms."
County leaders were sympathetic to the guides but weren't certain what they could do about it.
The guides called the competition unfair and noted that some states won't let an out-of-state guide work legally or charge far more than the $25-$30 license fee here. A lot of them offer cheaper charter trips, offering clients a room to stay in their temporary rental homes.
"There's only so much space out there," Benson said after the meeting. "These guys from Montana, they go around, they watch where you go fishing and they're there the next day."
Benson said, "They're coming down here during prime season. They're taking the money out of the county. It's a carpetbagger situation."
One elected official suggested the out-of-town charters lack the quality of local ones.
"If they hire you, they're getting a local," said County Mayor Sylvia Murphy, of Key Largo. "If they're hiring him, they're getting God knows what. It's the duped ones that need to have it in their face."
"There's going to have to be some federal legislation at some point in the future if you really want this resolved," said County Commissioner David Rice, of Marathon.