Did you know the famous Holiday Isle Tiki Bar has been closed for almost a year? Well it's back and don't worry, the rum runner stayed put.
This is good news for your weekend plans. The debaucherous Florida Keys party bar — the Tiki Bar — has reopened after closing last September for "upgrades and enhancements."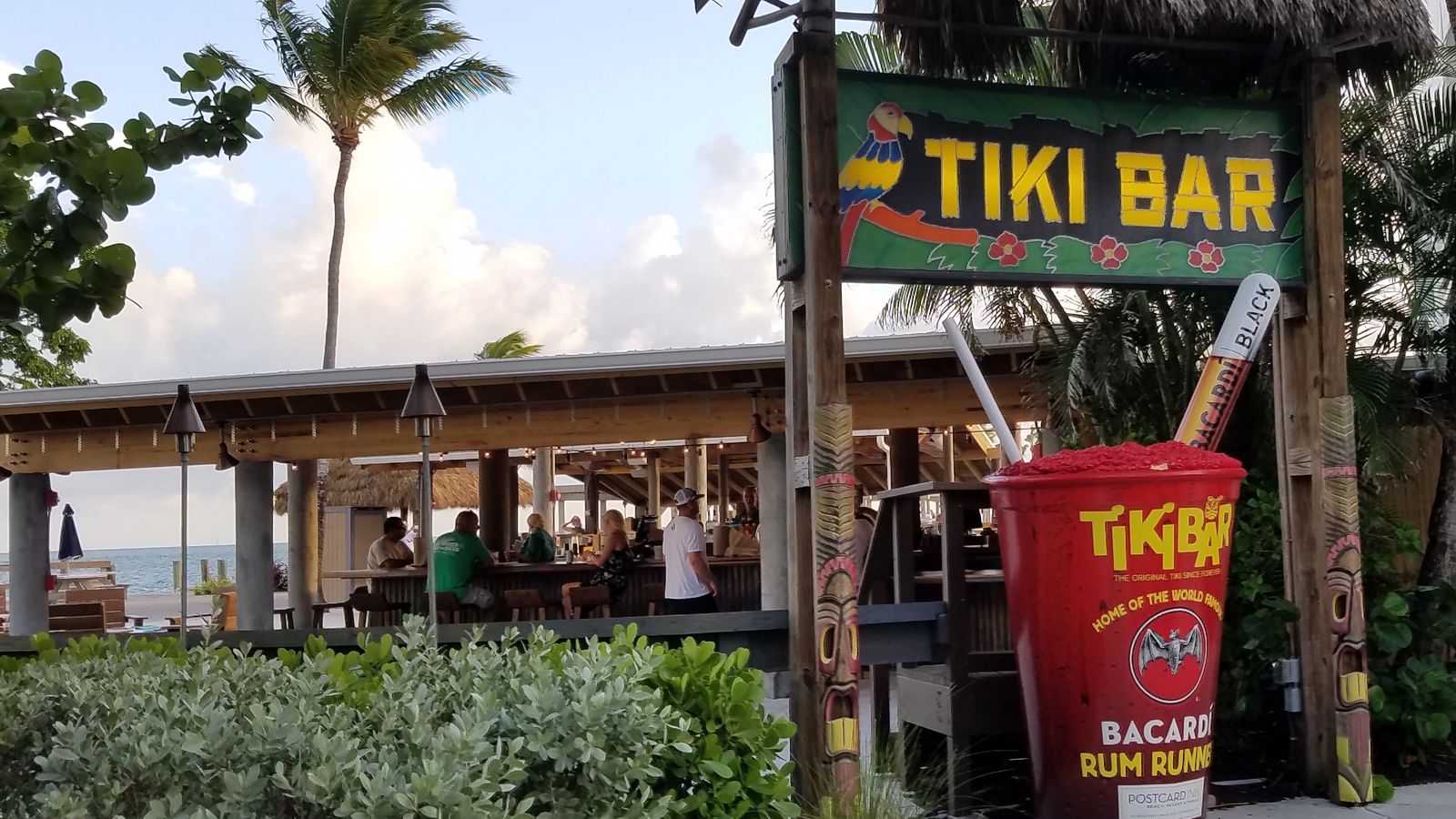 As part of the renovation a new bar was constructed, festoon lighting was installed above the bar, a new sound system was put in place that covers the raw bar that is adjacent to the Tiki Bar, and the entire back bar area was redone with new tables, chairs and barstools.
 The new and improved bar still features some of its original charm it has had since opening in the Florida Keys in 1969. The original Tiki Bar floorboards are still there, sporting the names of visitors over the past 47 years that were repurposed and used to construct the new bar. The famous neon sign and the roof also stayed put.
A true Florida Keys classic and home to the original Rum Runner, the Tiki Bar opened in 1969 and quickly became a "must stop" attraction for visitors, locals and wanderers just passing through. Legend has it that the Tiki Bar is the home of the original rum runner cocktail. In 1972, the hotel's owner challenged his manager, "Tiki John," to make a drink out of the overstock liquor in the storeroom. Mixing banana liquor, rum, brandy and grenadine, the Rum Runner was born.
In an effort to maintain its celebrated island vibe and place in local legend and lore, much of the original Tiki Bar, has been preserved during the renovation, including the signature neon sign and the roof. The original Tiki Bar floorboards, adorning the names of visitors over the past 47 years, were repurposed and used to construct the enhanced bar area.
In 1969 this open air bar located at the edge of the property's marina began serving up cocktails under the original name of The Hapi Hula Hut. It was not until 1971 that this property was officially known as the Holiday Isle Tiki Bar.
The Holiday Isle Tiki Bar is located at the Postcard Inn at Holiday Isle at 84001 Overseas Hwy in Islamorada and is open daily from 10 a.m. to midnight. Call 305-664-2321 for more info.