Upper Keys historian Brad Bertelli made a recent public claim about local history that contained many errors and omissions that need clarification. I guess Brad was using his creative writing skills. Yes, the Upper Keys Historical Preservation Society (HPSUK) was formed in 1976 by a small group including Irving Eyster, which Brad omitted. Darlene Brown was president. Irving and Lenora Albury were co-vice presidents and Jeane Eyster was secretary. Second, Lenora Albury, wife of Capt. Calvin Albury of Key Largo, was on America's Bicentennial Committee and was looking for a way to celebrate. Irving suggested giving tours of Indian Key, showing the structures and explaining the vast history of the island. This was to become the first Indian Key Festival. Brad stated the Jaycees acted as guides and Irving Eyster was to lecture. Irving gave the first tour of the island and continuously gave tours until the last was finished. Carol Albury, Karen Sunderland, John Albury, Linda Hamm and I gave continual tours as well.
Brad stated that the book "Indian Key" was written by Darlene Brown and Irving Eyster. It was. Irving was asked to write a book two weeks before the Indian Key Festival and he replied, as always, with a yes. The book was only 53 pages. Brad stated the book "was dedicated to the HPSUK," but he failed to mention that Darlene and Irving were officers of HPSUK or that the dedication included 23 others, as well as friends, archeologists, advisors, and people who will enjoy their heritage. This book has been out of print for over 30 years. The newly published "Indian Key" book was written by Irving's son Bob from Irving's notes and documents. Irving had started the new book a few years earlier, but it was put on hold.
Instead, for two years, he worked continuously toward the museum that was to be named after him in gratitude for all his work as an archaeologist and historian for over 60 years in preserving and researching our history. The museum was to house his vast collection of artifacts, enhanced with artifacts from many others wanting to loan or donate items because of his reputation. People still don't know the truth behind the demise of the museum. Brad stated Irving was a member of HPSUK. He was on the original board for over a decade before Jerry Wilkinson moved here.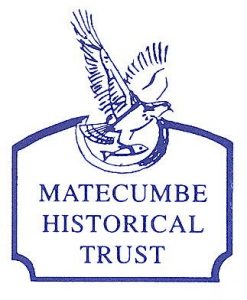 Brad stated Irving leaving the HPSUK ended with the destruction of a canoe, which he claimed was acknowledged by Jerry Wilkinson and Shirley Albury. Irving would never have agreed to the cutting, damaging or the destruction of any artifact or object of history. He spent his life preserving such items. He treasured all artifacts. Shirley Albury says there never was a canoe. If that had been the case, as Jerry stated, why doesn't Jerry know where his half of the canoe is? Brad states that no one knew where the halves were or not willing to talk about it. As president of the Matecumbe Historical Trust (MHT), I have never been contacted about a canoe. Irving's leaving the HPSUK had nothing to do with a canoe. Irving left the HPSUK to form an organization devoted to preserving all of the Keys history, not just Key Largo, which at that time was all several of that board were interested in.
Brad stated that learning about the area's history from one group would lead to sideways glances from the other. Really? I cordially speak to Brad when he attends our MHT free monthly historical lectures or see him elsewhere. If fact, I congratulated him on his appointment to the village of Islamorada's Historical Preservation Commission, of which I am chair, just over a week ago. The trailer that sits on the front of the property with a banner on it advertising the organization that Brad works for is registered to the Matecumbe Historical Trust. We can legally take the trailer at any time. Yet, we have not done so. I have no axe to grind with Brad. He wasn't part of the takeover of the museum and the ousting of my father. He has the same goal as Irving and the MHT, the preservation of Florida Keys history. Therefore, I don't understand his animus toward Irving Eyster and the MHT. We are only doing what Irving Eyster and later the MHT has done for decades, and that is sharing and preserving the history for the future.
Barbara Edgar, president of the Matecumbe Historical Trust and daughter of Irving R. Eyster, professional archaeologist and historian, Islamorada