The Florida Keys arc off the state's southeastern tip like a long strand of tiny beads on a silver chain. Or at least I thought so years ago, looking at the map after watching John Huston's film classic "Key Largo." The "beads" are, of course, the islands, and the "chain" is the 113-mile Overseas Highway (U.S. Highway 1), that reaches down from the mainland to Key Largo then strings many of the islands together. They seemed exotic, compelling. I don't know why I waited so long to go.
But recently, my husband and I were in Fort Myers, Fla., and with Key Largo just 200 miles ahead, we decided the time was right and headed south. Between Fort Myers on the west coast and Highway 1 on the east, you cross many lonely miles of tropical wilderness on Interstate 75. But it's a birder's paradise, with palms, palmettos, even the sky littered with paper-white ibises and other birds.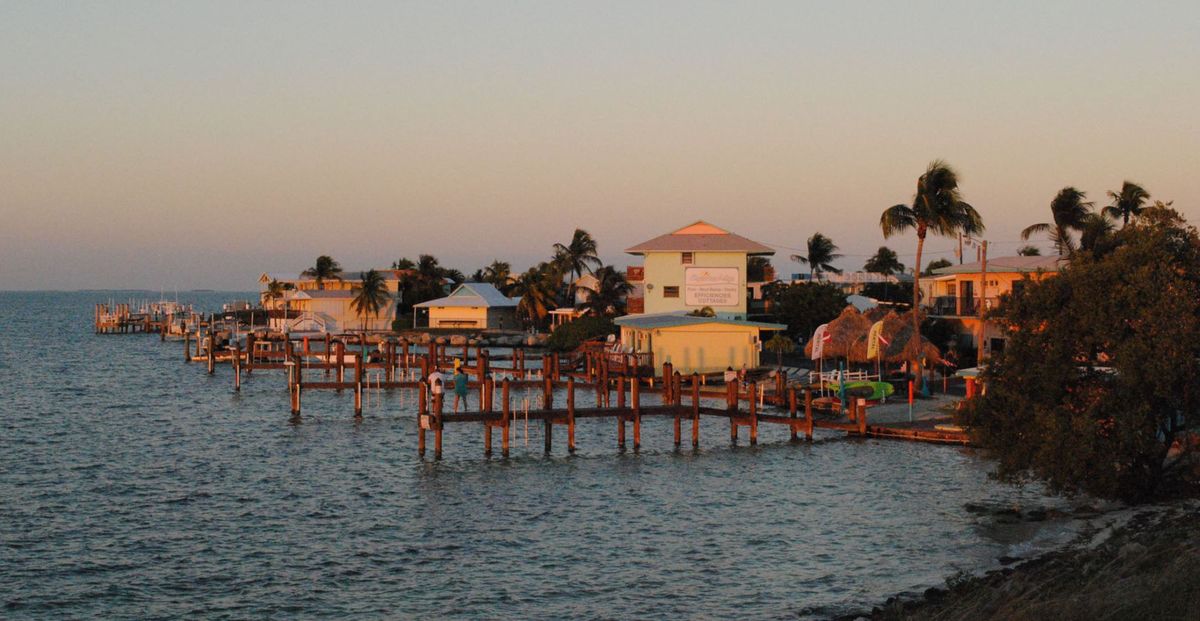 It was early evening by the time we reached Key Largo, longest of the islands at 33 miles and a world of mangroves, sea grapes and palms. Our destination was Fiesta Key RV Resort on Long Key 30 miles south, which would be headquarters for the next three days.
En route, a neon sign for "Caribbean Club" caught my eye, and I did a double take. That's the name of the "slightly shambolic" hotel in "Key Largo" where Frank McCloud (Humphrey Bogart) meets sultry Nora Temple (Lauren Bacall).
Now a popular watering hole, originally a fishing club for "men of modest means," it is the same establishment — though Bogart and Bacall weren't actually here for the 1948 filming. Only opening scenes were shot here, the rest at Warner Brothers studios in Hollywood, so said Capt. Richard of the African Queen. The Queen — which starred in the 1951 film of the same name alongside Bogart and Katharine Hepburn — also has a Key Largo connection.
The next morning we returned to the Holiday Inn dock for a 90-minute ride on the iconic vessel, which can carry six passengers, though just us and Capt. Richard this day. As we chugged along Port Largo Canal, the steam engine clattering, he talked about the two films and the boat, explaining that the 29-foot vessel had been built in 1912 in Lytham, England, for the East African British Railways Co., for shuttling cargo on the Victoria Nile between Belgian Congo and Uganda. In Key Largo since 1982, it is now a National Historic Site offering daily tours.
The next morning we were back on the water, on 65-foot party boat Capt. Michael for a four-hour deep-sea fishing excursion with Robbie's of Islamorada (locals pronounce it "Eye la mo RAH da").
Robbie's is a bustling hub of outdoor shops and food vendors, and at the dock, $3 buys a bucket of fish for feeding the tarpon (and greedy pelicans). Popular outdoor restaurant Hungry Tarpon there offers a vast and varied menu (the grilled mahi-mahi on a brioche bun I ordered was incredible).
---
IF YOU GO
African Queen cruises: 1-305-451-8080; africanqueenflkeys.com ($49 per person)
Robbie's Marina Fishing Excursions: 1-305-664-8070; robbies.com ($40 per adult for four-hour trips)
Read more about this trip here: A week in the Florida Keys | Travel | stltoday.com