Florida Keys locals and in-the-know visitors often greet the news of some particularly offbeat happening by grinning, nodding and sagely murmuring, Only in the Florida Keys.
FLORIDA KEYS — Florida Keys locals and in-the-know visitors often greet the news of some particularly offbeat happening by grinning, nodding and sagely murmuring, "Only in the Keys."
The phrase also describes an inviting array of environmental, cultural and adventure activities that can't be enjoyed anywhere except in the island chain. To make lasting vacation memories, sample the "only in the Keys" experiences suggested here.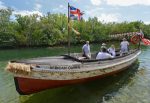 Cruise on the original African Queen. Channel classic cinema icons in Key Largo by cruising on the restored African Queen, the actual vessel from the 1951 film starring Humphrey Bogart and Katharine Hepburn. The venerable boat, registered as a national historic site, underwent a $70,000 restoration in 2012 and today looks much as it did on the silver screen. Come aboard for a 90-minute Key Largo canal cruise or even a dinner cruise. Visit africanqueenflkeys.com.
"Hook and cook" in the Sportfishing Capital of the World. Book a skilled charter captain or guide in Islamorada, called the Sportfishing Capital of the World, for exhilarating offshore, reef or backcountry fishing. The Keys claim more saltwater fishing world records than anyplace else on the globe. After catching your fish (like yellowtail snapper or tuna), take it to one of many nearby restaurants to have it cooked. There's nothing like savoring perfectly prepared fish that you boated yourself. Visit fla-keys.com/islamorada/fishing/.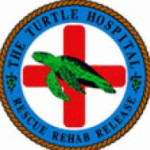 Meet "patients" at a pioneering sea turtle hospital. Encounter rescued sea turtles during a behind-the-scenes tour of the planet's first licensed veterinary hospital specializing in these fascinating creatures. A dedicated team at Marathon's Turtle Hospital rescues, rehabilitates and nurtures sick and injured turtles and, whenever possible, releases them back into the ocean. Since it opened over 30 years ago, the hospital has treated and rehabilitated nearly 2,000 injured sea turtles and assisted scores of hatchlings gone astray after leaving their nests. Occasionally it's possible to witness a turtle release — a truly heartwarming experience. Visit turtlehospital.org.
Drive across the Seven Mile Bridge. It's a "bucket list" adventure to drive over the landmark Seven Mile Bridge, one of the longest segmental bridges in the world and the centerpiece of the iconic Florida Keys Overseas Highway. The majestic span, which connects Marathon and the Lower Keys, stretches above the blue Atlantic Ocean and Gulf of Mexico — giving drivers the sensation that they're floating over water. fla-keys.com/keysvoices/seven-mile-bridges-enduring-florida-keys-icons/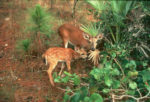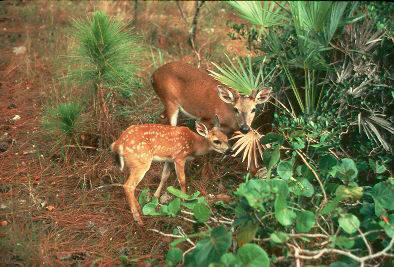 Discover tiny Key deer. On Big Pine Key, if you're lucky, you can glimpse a real-life "Bambi" that's about the size of a large dog. Tiny Key deer, an endangered species that live only in the Lower Keys, can be seen grazing especially in the early morning and at dusk. In 1957, the National Key Deer Refuge was established to protect and preserve the deer and other Keys wildlife resources. The refuge's 9,000-plus acres include mangrove forests, freshwater and salt marsh wetlands, pine rockland forests and tropical hardwood hammocks. Spotting one of the shy miniature deer isn't always easy, but it's a real treat when you do. Visit fws.gov/refuge/National_Key_Deer_Refuge.
Explore the homes of former President Harry Truman and literary legend Ernest Hemingway. Key West is home to the Harry S. Truman Little White House Museum, Florida's only presidential museum, where Truman spent approximately six months of his 1945-53 presidency. View items including the original piano and poker table (ask about its unassuming "disguise") used by the former POTUS. Visit trumanlittlewhitehouse.com.
Nearby stands the Ernest Hemingway Home & Museum, where Hemingway lived and wrote masterpieces in the 1930s. Tour his Spanish colonial home, peer into his second-story writing studio and even pet the descendents of his six-toed cat. The property's several dozen felines include Mata Hari, a charmer who frequents Hemingway's studio. Visit hemingwayhome.com.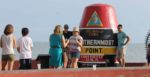 Take a "southernmost selfie." Key West's red, black and yellow Southernmost Point marker isn't terribly picturesque, but hundreds of visitors take their photos beside it every day. Why? Because the ungainly buoy replica marks the southernmost land mass in the continental United States. Overlooking the Atlantic Ocean on Whitehead Street, its brightly-painted body bears lettering that proclaims it's just 90 miles from Cuba. What better spot for a selfie? Visit southernmostpointwebcam.com/.
As well as these, scores of other unique and memorable activities can be enjoyed in the Florida Keys. From eco-adventure "voluntourism" opportunities to special events showcasing the island chain's rich environment, colorful heritage and fun-loving vibe, they offer ample proof that the best vacation experiences can be found "only in the Keys."
Source: Florida Keys & Key West