Innovative cuisine, premium libations and intriguing events in subtropical island settings top the "menu" at the 2021 Key West Food and Wine Festival.
Set for Wednesday through Sunday, Jan. 27-31, the festival's all­-outdoor events showcase local chefs' culinary flair, tempting vintages and distinctive Florida Keys atmosphere.
Attendees can whet their appetites for island-style excellence at waterfront tastings, winemaker/chef collaborations and food-related adventures such as an absinthe tasting inspired by literary legend Ernest Hemingway, a Key West resident during the 1930s.
According to event organizer Mark Certonio, all local coronavirus health protocols are to be followed during the festival, including social distancing and the wearing of facial coverings as mandated.
Key West Food and Wine Festival Highlights
Planned highlights are to include the "Indulge" Grand Tasting set for 5-7 p.m. Thursday, Jan. 28, at the Southernmost Beach Resort (enter at 508 South St.). Attractions are to include more than 50 wines for sampling, culinary creations on the beach and a subtropical sunset.
Friday's standouts include "Meet Mote Marine," a tour of Mote's Elizabeth Moore International Center for Coral Reef Research & Restoration on Summerland Key. Attendees are to be transported to the pioneering marine science facility, located 24 miles from Key West, for a private tour, wine tasting and luncheon.
Saturday's schedule is to feature a traditional shrimp boil featuring sweet Key West pink shrimp, a "Wind and Wine" sunset sailing excursion aboard a historic schooner, and a corkscrew exhibit and tasting paired with a discussion of wine-opening techniques.
Key West Food and Wine Festival Other Events
Other events include the "Wine on the Roof Tour & Tasting," the intriguingly named "Wet Fête en Blanc" gourmet dinner, a waterfront brunch and an open-air grilled cheese and beer party. The festival is to conclude Sunday with a six-course pairing of poké and sake at Key West's new Hawaiian-vibe restaurant Poké in the Rear, 504 Angela St.
Festival schedule and ticketing: keywestfoodandwinefestival.com/
Source: Key West Food and Wine Fest to Blend Cuisine, Vintages and Florida Keys Flair | Florida Keys Newsroom
Mote Marine Laboratory is an independent, nonprofit, marine research organization based on City Island in Sarasota, Florida, with additional campuses in eastern Sarasota County, Boca Grande, Florida, and the Florida Keys. Founded in 1955 by Dr. Eugenie Clark in Placida, Florida, it was known as the Cape Haze Marine Laboratory until 1967. The laboratory aims to advance marine science and education, supporting conservation and sustainable use of marine resources. A public aquarium and associated education program interpret its research for the public.
Key West Pink Shrimp
The pink shrimp (Farfantepenaeus duorarum) is the most abundant shrimp species harvested in the state of Florida. This species generally lives in clear waters, especially in the area from west-central to southeast Florida.
Appearance
Pink shrimp are crustaceans with 10 slender, relatively long walking legs and five pairs of swimming legs, located on the front surface of the abdomen.
They typically have a dark-colored spot on each side between their third and fourth abdominal segments. Their tail usually has a dark blue band (rather than the purplish band found on brown shrimp).
Their carapace is grooved.
Part of their shell is a well-developed, toothed rostrum that extends to or beyond the outer edge of the eyes.
Biology
Pink shrimp grow fairly fast, depending on factors such as water temperature and salinity, and can reach over 8 inches in length. 
They have a short life span, usually less than 2 years, and are often referred to as an "annual crop."
Pink shrimp are able to reproduce when they reach about 3.3 inches long.
Off North Carolina, they spawn in May through July. In Florida they spawn multiple times, peaking from April through July when the water is warmest.
Males mate with females and anchor their sperm to the females. Females release about 500,000 to 1 million eggs near the ocean floor, and the eggs are fertilized as they are released.
Newly hatched shrimp travel to their estuarine nursery habitats in late spring and early summer, propelled by shoreward currents.
Shrimp that survive the winter grow rapidly in late winter and early spring before returning to the ocean.
Pink shrimp larvae feed on plankton (tiny floating plants and animals). Juvenile and adult shrimp are omnivorous, feeding on copepods, small mollusks, diatoms, algae, plant detritus, bacterial films, slime molds, and yeast.
Sheepshead minnows, water boatmen, and insect larvae eat postlarval shrimp, and grass shrimp, killifishes, and blue crabs prey on young shrimp.
A wide variety of finfish feed heavily on juvenile and adult shrimp.
Where They Live
Pink shrimp are found from southern Chesapeake Bay to the Florida Keys and around the coast of the Gulf of Mexico to the Yucatan south of Cabo Catoche, Mexico. They're most abundant off southwestern Florida and the southeastern Gulf of Campeche.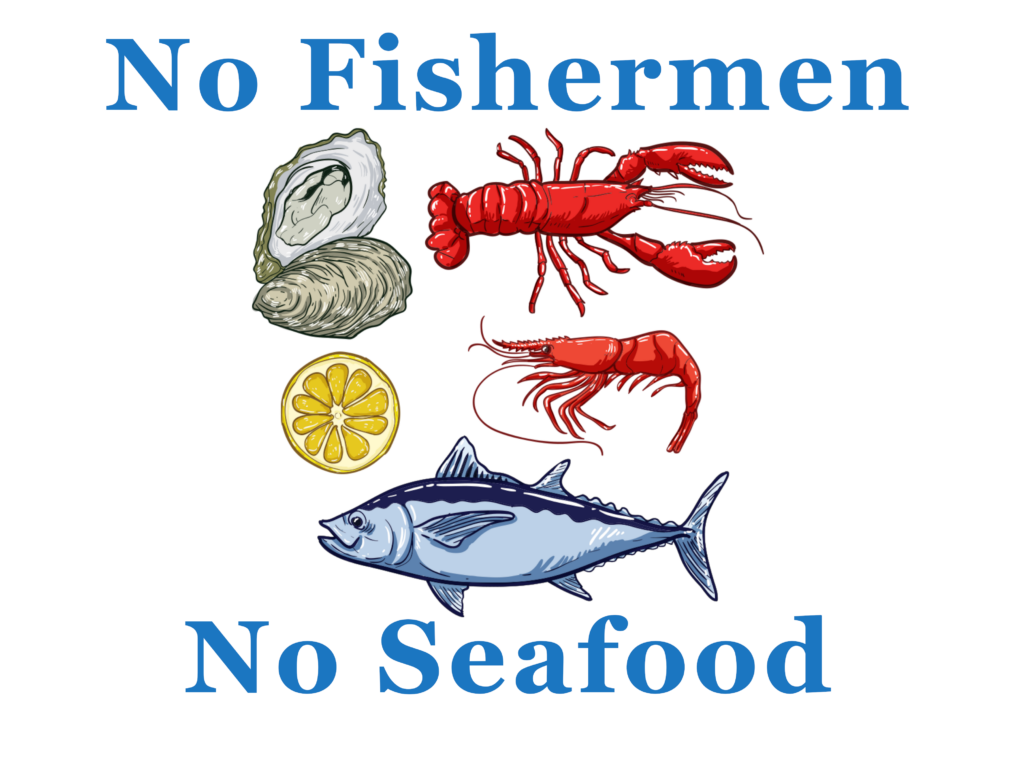 This design is available on KeysTreasures.Redbubble.com on Shirts, Stickers, Magnets, Mugs and many more items. You can click on the picture to see them.