It's that time again to register for 2018 Summer Camps. Here are some held at Islamorada Founder's Park.
Summer Programs, Camps, & Clinics 2018 Islamorada Founder's Park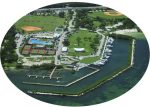 Summer Recreation Camp: Runs weekly beginning June 4th through July 27, 2018. All-day Camp offers fun-in-the-sun activities including sports, games, movies, arts & crafts, swimming at the beach and pool, and more!
*Early access to enrollment for Village Residents now through May 4th. Open enrollment starts May 5, 2018.
Click here for Flyer & More Info

Summer Swim Camps: Weekly sessions to be announced. Camp inlcudes instruction/introduction of stroke techniques, starts, turns, racing, water games & dry land activities in an extra fun setting! Ages 6 & Up.
Summer Synchro Swim Camp: Weekly sessions to be announced.  Jump in and learn the basics of synchronized swimming this Summer! Ages 7 & Up.

Junior & Adult Summer Tennis Camps & Clinics: Camps, Clinics, Boot Camps for ages 6-100! Fun, Friends, & Fitness. For more info, See: Junior Tennis Camp and Adult Tennis Clinics & Bootcamp
Developmental Springboard Dive Clinics: Weekly sessions to be announced. Clinics include instruction/introduction to a variety of dives, fun dry land training, games, and more! All levels welcome. Ages 6 & Up.
Summer Learn-to-Swim Lessons: Group lessons by age and ability and private lessons available by appointment. Learn to swim this Summer! For infants & Up. See: Summer Swim Lessons for Session information.
*Pre-registration is highly recommended. Limited space in all programs.
*Must complete all required registration forms  
*Payment secures your spot in the program
*Waivers required for each individual: Child Waiver Form or Adult Waiver Form
Please visit the Park Office at 87000 Overseas Highway, Islamorada, FL 33036 to register.
The Race Club Islamorada, Summer Swimming Camps
Unlike anything out there! We try to cater to each individual swimmer. Just ask around and read our testimonials to hear what people say about their experience with us, your Race Club family.
Swimmers will focus on all 4 strokes, starts and turns, 4 different types of dryland, the science of swimming and the 5 disciplines of swimming. Triathletes will focus on everything freestyle technique to become a faster triathlete swimmer. We encourage everyone to attend all 8 camp sessions over the 4 days.
Friday, June 15th 8am-11am and 3pm-5pm camp sessions
Saturday, June 16th 8am-11am and 3pm-5pm camp sessions
Sunday, June 17th 8am-11am and 3pm-5pm camp sessions
Sunday, June 17th 11am-12noon Testing for Velocity Meter option
Monday, June 18th 8am-11am and 2pm-4pm camp sessions
Monday, June 18th 11am-12noon filming for Video Analysis option
Morning Camp sessions are $250 and Afternoon Camp sessions are $150. If you sign up for all 8 camp sessions on or before May 15th, you get a $200 discount. Full price is $1600. If you sign up early for all sessions, you get the whole camp for $1400.   The Velocity Meter option is $1000. The Video Analysis option is $600. The pool is located at Founders Park Pool, 87000 Overseas Hwy, Islamorada, FL. Please fill out the registration form and submit online here.