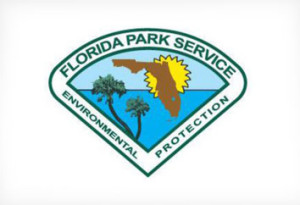 For a little over two decades, Karen Sunderland has helped local state parks fill the financial gap when their budgets fall short. Sunderland, a founding member of Friends of the Islamorada Area State Parks, described the volunteer group's focus as one geared primarily toward fundraising.
The group's most lucrative project comes during the year-end season of giving when people are more likely to reach into their pocketbooks. The project, "A Lignumvitae Christmas," offers residents and visitors an opportunity to visit Lignumvitae Key Botanical State Park and understand the importance of protecting the park. Sunderland and other group volunteers decorate the island, including parts of the historic Matheson home, with traditional Florida Keys Christmas decorations as part of the annual event. Boats leaving from nearby Robbie's Marina take visitors to the island for a nominal fee.
In addition to Lignumvitae Key, the group also works to benefit Windley Key Geological and Indian Key state parks. Outside of the village, the group assists with efforts on behalf of Long Key and Curry Hammock state parks.
Sunderland said she was encouraged to get involved by former director of Islamorada state parks Pat Wells. Wells eventually moved on to manage John Pennekamp Coral Reef State Park, before retiring. "I really enjoy volunteering," Sunderland said. "The preservation of natural areas is important to me."
Sunderland's drive to give back to the community has helped the non-profit develop into a group of nearly 150. She said the group stays in constant communication with the park managers and acts when needed. The volunteer job is now requiring around 15 hours a month. "We are there to help when things get kicked out of the state budget," she said. "It's about anything they need."
Anything really does mean anything.
Lately, the group has purchased washing machines to be placed at the state park's facility for long-term volunteers. In many cases with federal and state parks, such volunteers live rent-free on park property, usually in their own recreational vehicle, in exchange for meeting a minimum service requirement for the park. Other ways of generating revenue include the traditional bake sale at booths at different festivals throughout the Keys. The group also tasks itself with creating relationships with businesses, which can provide gift cards or other in-kind donations.
Among other fundraisers, the group also hosts an annual vintage car show at Curry Hammock State Park.
Like most groups in the Keys, Sunderland said the volunteers are most active in the winter season. They are spending the offseason digitizing park records dating back to the early 1980s. The group has also been looking at how to extend hours of operation for the parks. Both the Windley Key and Lignumvitae Key parks are closed two days a week. "It's tough for those guys, because they are on a skeleton staff," she said.
Anyone can join the group and Sunderland says there are many different categories depending on if one wants to provide volunteer service or financial support.
Those interested in volunteering are encouraged to inquire at one of the Islamorada state parks.
Source: Volunteers help fill gap for area state parks