An award-winning "Ladies Lets Go Fishing!" weekend university provides a girls' getaway Friday through Sunday, Oct. 20-22, where female anglers can learn techniques from prominent fishing captains in the Florida Keys' sport fishing capital of Islamorada.
More than 8,000 graduates to date have learned to become anglers or polished their angling skills as well as practiced responsible angling and applied learned fishing skills in offshore, bottom, inshore and fly-fishing.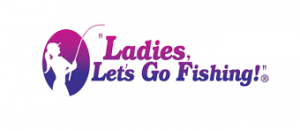 The Florida Keys University weekend kicks off Friday, Oct. 20, with a 6:30-8:30 p.m. meet-and-greet networking social at Tavernier's BPOE Elks Lodge at mile marker (MM) 92 bayside. Participants and guests can enjoy a fundraising raffle, silent auction and the Home-Cooked Appetizer Contest.
Saturday's activities are to be held from 9:30 a.m. until 4:30 p.m. Morning presentations by professional local guides are planned on fishing basics, conservation, release techniques and more. After lunch hands-on outdoor activities include knot tying, bait rigging, spin, net and fly casting, boat and trailer handling, stand-up fish-fighting techniques, gaffing and removing hooks.
Presenters include fly-fishing legend Stu Apte, IGFA Hall of Famer Captain Gary Ellis, tournament champion Allison Stattner, accomplished female angler Captain Lee Lavery and several others. A cocktail party is to follow from 5:30 to 7 p.m. Saturday at Seaside Glassworks, MM 82 bayside.
Friday and Sunday, participants can opt for an additional inshore or offshore fishing adventure out of Whale Harbor Marina, MM 83.5 Oceanside, and Robbie's Marina at MM 77. Anglers can fish from a sport-fishing vessel, inshore flats boat or drift boat. Additional fees apply.
The online early registration rate is $125 per person. The regular entry fee is $145. VIP registration of $160 entitles participants to premium reserved seating, future rebates and values on souvenirs.
The registration fee includes instruction, the use of equipment, a welcome reception, lunch, Saturday party, $20 in welcome gifts and a chance to win $300 worth of door prizes, according to organizers. A Ladies' Choice option allows women to register a male guest as well as invite teenagers age 13 and up to join in the learning weekend for a family experience.
Event information: ladiesletsgofishing.com/fishing-seminars/florida-keys, call Betty Bauman at 954-475-9068 or e-mail " target="_blank" rel="noopener">
Source: Ladies to Go One-on-One With Pros at Florida Keys Fishing University | Florida Keys Newsroom