So you ask  What is this Patreon about?
Patreon users are grouped by content type. These content creators set up a page on the Patreon website, where patrons can choose to pay a fixed amount to a creator one time or on a monthly basis. A creator typically displays a goal that the ongoing revenue will go towards. Patrons can change the amount or cancel their payment at any time.
Creators typically provide membership benefits (commonly in the form of exclusive content, behind-the-scenes work, online acknowledgements, discounts, or gifts) for their patrons, depending on the amount that each patron pays. Patreon allows people who love what I do to support my creations by making a one time or monthly pledge.
You can pledge as little or as much as you like. (Imagine thousands of people pledging just $1 per month!) You are charged when you pledge and then at the beginning of each month.
You can Cancel or Change your Pledge Amount any time.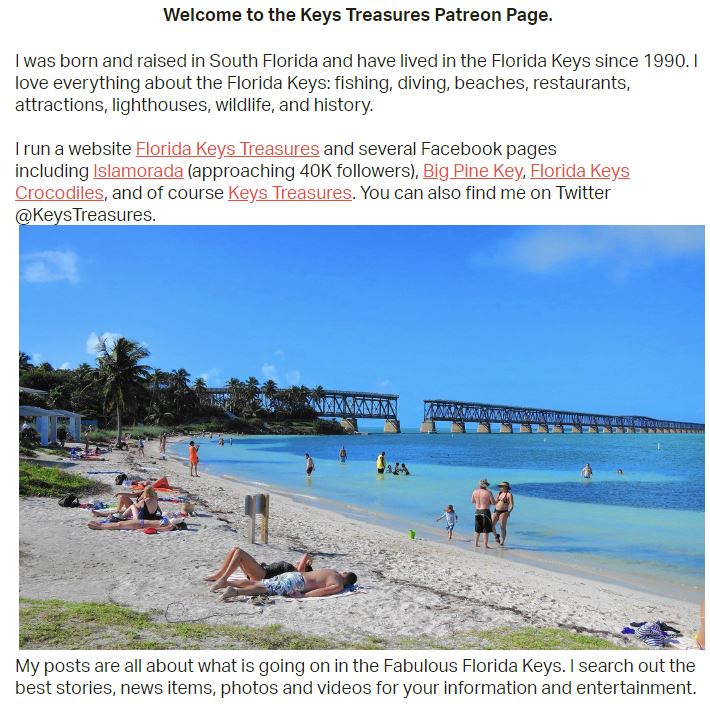 I will offer various rewards depending on the amount of the pledge and length of time. This may include gifts, acknowledgments on Facebook, links to your sites, and more.
In the beginning, ALL posts on this page will be unlocked (open for everyone) to give you a chance to find out what to expect if you choose to become a Patron.
For more information visit https://www.patreon.com/keystreasures