Designated on November 16, 1990, Florida Keys National Marine Sanctuary (FKNMS) is one of 15 marine protected areas that make up the National Marine Sanctuary System. Administered by NOAA, a federal agency, and jointly managed with the State of Florida, Florida Keys National Marine Sanctuary protects 2,900 square nautical miles of waters surrounding the Florida Keys, from south of Miami westward to encompass the Dry Tortugas, excluding Dry Tortugas National Park. The shoreward boundary of the sanctuary is the mean high-water mark, essentially meaning that once you set foot in Keys waters, you have entered the sanctuary.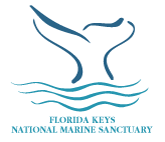 Return to the Lower Keys Job Listings
Position Location: Florida Keys National Marine Sanctuary in Key West, Florida.
Overview of Position
Communications Specialist will plan, develop and implement communication strategies to promote and support the Florida Keys National Marine Sanctuary's mission and work, including creating messaging and materials to inform, educate, and inspire key audiences which include businesses, press, potential funders, partners, government leaders, non-governmental organizations, and the public.
Communication Specialist will be responsible for internal and external public relations, media relations, and community relations; represents the Sanctuary and Foundation, programs and image to a variety of internal and external stakeholders; and is responsible for communications and public relations activities to raise awareness of the Sanctuary and its work. Communications Specialist will produce content for all digital and physical platforms; manage day-to-day outreach and engagement through print, digital, and social media channels; provide communications and marketing tools and tactical support for the Sanctuary; and serve as liaison with the Sanctuary's stakeholders, and partners.