It's still up in the air what might become of the former Big Pine Key Road Prison property. Since the state facility shut down operations of the minimum-security prison on Key Deer Boulevard in April rather than pay for needed repairs and to upgrade its sewer system, the county has shown interest in obtaining the property. Last month, staff was directed to research that idea as well as the development potential there. At a Monroe County Commission meeting last week in Key Largo, staff said they were still exploring ideas. They just recently got permission from the state to access and assess the property. They are setting up a time to do that.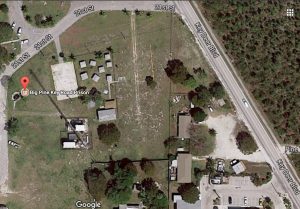 Permitted uses of the 10-acre site are currently limited to public or hospital facilities. Through talks with state officials, the county was told that if it obtained a long-term lease for the property and kept it public, such as a park or museum, the state would not be obligated to offer the property to another state agency. Also, use as a hurricane debris storage site would likely get an OK. Protocol for state-owned property no longer in use calls for it to be offered first to other state entities or universities that might be interested in leasing it. If no takers come forward, then it can be offered up to the local government in that area for lease. If there are still no takers once those options are exhausted, the property would go to public bid and sale. An idea previously mentioned by the county included using the site for affordable housing.
At the meeting last week, use for county offices was also discussed. Both of those uses are less likely to get state approval, according to staff. Last Stand Vice President Deb Curly urged the board to keep the property public. "It needs to remain as such for any future use," Curly said. Aside from a possible museum or park, she suggested moving the library on Big Pine Key to that location. The board did not address that option. In addition to serving as a Florida Department of Corrections prison, the property also is used by the Florida Fish and Wildlife Conservation Commission to store vessels, trailers and other gear.